Culture, Blue Technology & Blue Growth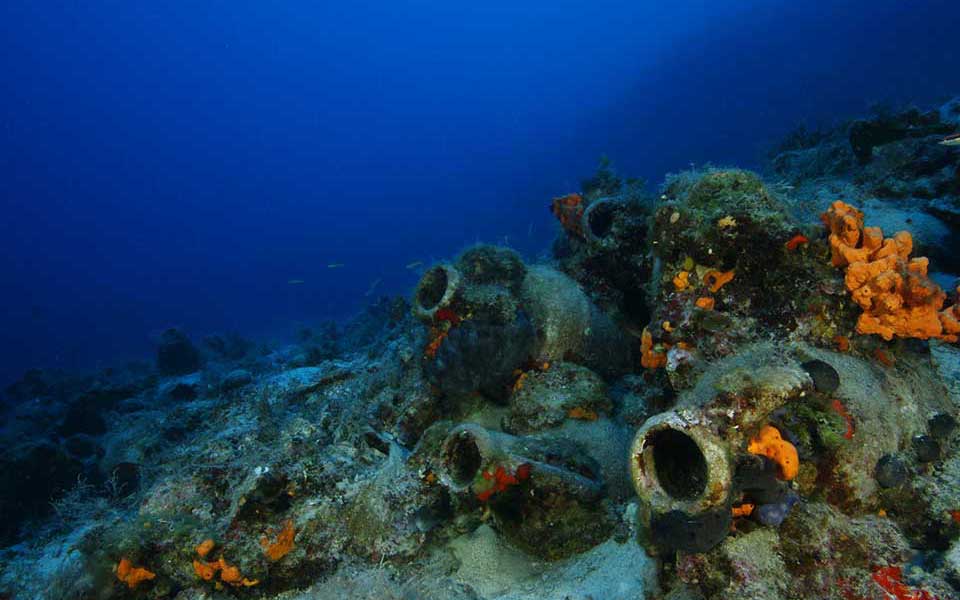 Ο ωκεανός καλύπτει το 71% της γήινης επιφάνειας και τα ωκεάνια και παράκτια οικοσυστήματα παρέχουν στους ανθρώπους σημαντικές οικονομικές και περιβαλλοντικές υπηρεσίες καθώς και εντυπωσιακό πολιτιστικό και φυσικό κεφάλαιο. Εκτός από την παραδοσιακή εκμετάλλευση των φυσικών πόρων (όπως αλιεία, υδατοκαλλιέργεια και μεταποιητική βιομηχανία), ένα ευρύτερο όραμα για την «γαλάζια οικονομίας» μπορεί να προσφέρει σημαντικές πηγές βιώσιμης οικονομικής ανάπτυξης για τις οικονομίες των κρατών μελών και τις παράκτιες κοινότητες ειδικότερα. Η καινοτομία αποτελεί μια αυξανόμενη κινητήρια δύναμη για την ανάπτυξη της γαλάζιας οικονομίας στη Μεσόγειο (και όχι μόνο). Η Μεσόγειος Θάλασσα φιλοξενεί πληθώρα μοναδικών αγαθών Πολιτιστικής Κληρονομιάς, και φυσικού πλούτου, δημιουργώντας ευκαιρίες για την ανάπτυξη καταδυτικού και πολιτιστικού τουρισμού. Η επιστημονική μελέτη και η τουριστική αξιοποίηση της ενάλιας πολιτιστικής κληρονομιάς αναπτύσσονται ραγδαία στη Μεσόγειο, έπειτα από την επικύρωση της Σύμβασης της UNESCO (2001).
the "blue economy" can provide important sources of sustainable economic growth for Member States' economies and coastal communities in particular.
The ocean covers 71% of the earth's surface and the ocean and coastal ecosystems provide to the people significant economic and environmental services as well as the impressive asset of culture and nature.
Within this framework, ATLANTIS Consulting implements projects aiming at the promotion of culture, "blue" technologies and the exploitation of the underwater wealth (cultural and natural) for the benefit of the European economy. ATLANTIS is pioneering internationally on the issue of the protection and sustainable exploitation of the cultural heritage.
In recent years, ATLANTIS, with its participation in Greek and European works, has contributed to tangible achievements such as:
The characterization as accessible historic wrecks of the Greek seas (currently about ten, including four in Alonissos and three in the western Pagasitikos). Most shipwrecks belong to vessels of medieval and ancient times.
The development of technologies which support the exploitation of the underwater heritage (and natural) wealth of the Mediterranean, such as digitization for the creation of 3D models of reconstruction underwater archaeological sites, the use of new technologies for the recording of marine archaeological sites, the use of new technologies for recording archaeological research, virtual (VR/AR), augmented tours, virtual diving applications, open marine archaeological research workshops, educational underwater archaeological games also called "serious games" etc.
Improvement of the Greek and European institutional framework on issues such as the accessibility to the archaeological sites, the funding of the archaeological research and the integration of the Marine Spatial Planning Marine Archaeological Sites.
Η υποβολή προτάσεων για τη λειτουργία των επισκέψιμων ενάλιων αρχαιολογικών χώρων σε εθνικό επίπεδο μέσα από την ένταξη τους σε Ευρωπαϊκά και Εθνικά προγράμματα χρηματοδότησης, σε Περιφερειακά Επιχειρησιακά Σχέδια κ.α.
Consolidation, at local and national level, of the idea that the protection of the underwater archaeological wealth presupposes the studied tourism and educational exploitation primarily for the benefit of the local communities and always having as a basis the principles of sustainable development.
In addition to supporting underwater culture, ATLANTIS also supports institutions that are active in the wider area of ​​culture (but also organizations with similar needs, such as charity foundations and educational institutions) focusing on:
Updating the financial sustainability model
Searching for funding for modernization and development projects
Expanding the impact on new audiences
Establishment of strategic partnerships with Greek and foreign organizations
Our recent work is the Strategic partnership with the "Museum of Photography Christos Kalemkeri" in the Municipality of Kalamaria.
Συμμετοχή της Atlantis σε Ευρωπαϊκά και Ελληνικά Έργα
Διαβάστε εδώ το έργο του Παναγιώτη Τριπόντικα, Αντιπλοίαρχο Π.Ν.